Local products and traditional food of Modena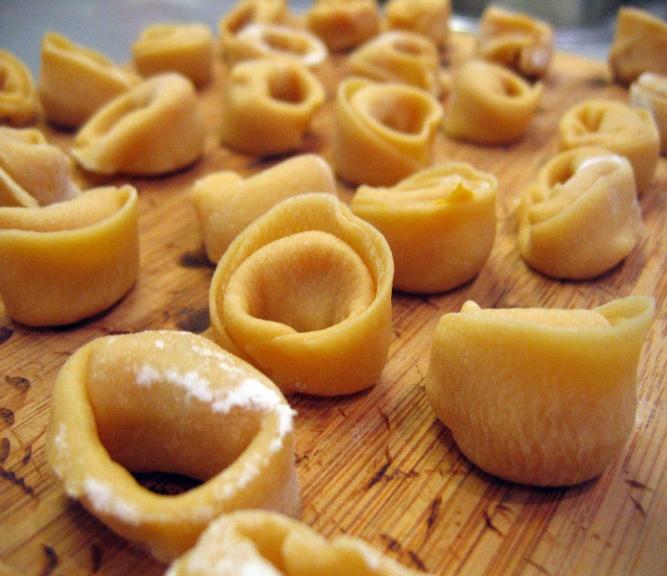 Tortellini
Pasta stuffed with meat, tortellini were born in the homes of farmers that tried to recycle leftover meat making a tasty dish and especially suitable for the winter months. They did not want to waste good food.
Not for nothing this dish has become one of the most typical Christmas dishes in northern Italy. One of the legends about the origin of this dish tells how one evening, after a day of battles between Bologna and Modena, Venus, Bacchus and Mars found refreshment in an inn.
The next morning Mars and Bacchus left. Venus was sleeping and when she woke up called the innkeeper who saw her naked and was so fascinated by her beauty that went back to the kitchen grabbed a piece of pastry, filled and folded it giving the shape of Venus's navel.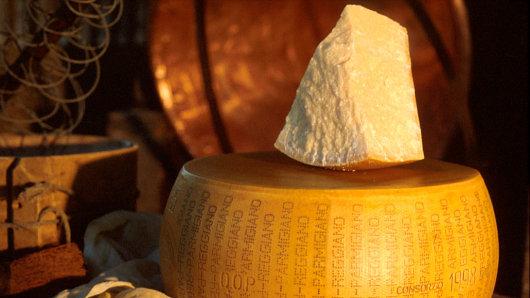 Parmigiano Reggiano
Parmigiano Reggiano is a DOP (Protected Designation of Origin) and hard cheese, made from raw and semi-skimmed milk. The origins of this cheese are rooted to the Middle Ages, even in the "Decameron" Boccaccio mentions the typing of this cheese which suggests that its creation should be placed several centuries before the composition of the work.
This cheese is produced since ancient times in areas rich in water because the grazing of dairy animals must be fresh and plentiful, the processing of the product was made originally in churches and ancient castles that possessed cellars always fresh and guarded against external agents. Today the best aging takes more than 24 months reaching 36 or even 40. The production and the authenticity of every moment of its creation make this cheese very nutritious and healthy.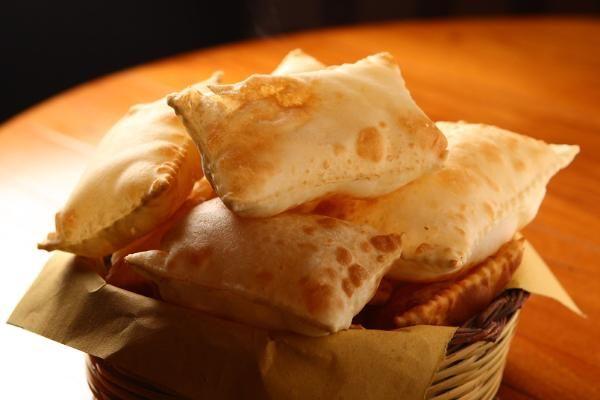 Gnocco fritto (fried dumpling)
"Gnocco fritto" is a typical dish of Emilia Romagna, and it's known in all the region but its name changes from area to area even though the product is practically the same. It 'a typical product that is passed down from family to family of this area and consists of a mixture of flour, lard and water that is cut into diamond shapes and cooked in hot oil.
It 'also very popular in mountain areas and is accompanied by cheeses, typical cold cut - such as "Prosciutto di Modena"- but also jams and mustards (preferably homemade).
It is often accompanied by a strong red wine.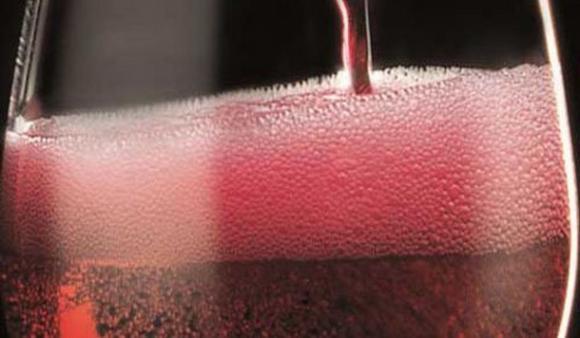 Lambrusco
Lambrusco is one of the few sparkling red wines produced in Italy and it comes from different varieties of grape cultivated mainly in the lands of Emilia Romagna. It is made with grapes that has rich and red grains and it is also the most sold red wine in Italy.
There are four types of Lambrusco DOC and each type is well known. It can be sparkling or "spumante", red or rosé. Its origins are ancient and date back presumably to two thousand years ago at which time its technical preparation and preservation evolved and improved and it was later quoted in numerous literary works (even by Virgil). The combinations are many and are all present in the typical cuisine of Emilia. Lambrusco is not afraid of aromatic combination because it's a wine with a strong taste.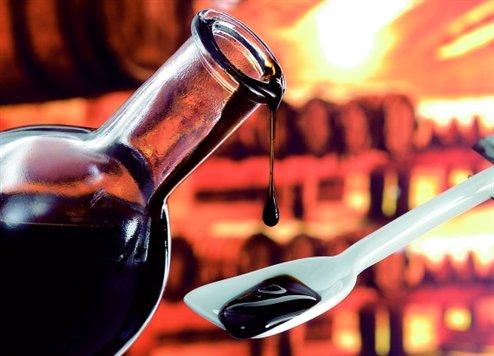 Aceto Balsamico
PGI (Protected Geographical Indication) and worldwide-famous product, the Balsamic Vinegar of Modena is a sweet and sour condiment derived from the typical wines of Emilia Romagna. It goes well with all kinds of tastes and maintains with capacity brave combinations. "Aceto balsamico" was born in the cellars of wealthy families and remained long time almost hidden from the market and perhaps because of this peculiarity there are many types of balsamic vinegar that still exist.
Despite the multiplicity of its origins, today the product is famous for its intense flavor and aroma, some brands sell products aged even more to hundreds euro per liter, in more general terms the more viscous the consistency, the older the product and therefore higher its delicacy.